Our family business has the flexibility to adapt to our clients needs with free in-home demonstrations, delivery and our own service technician available onsite.
Rhys has been excellent in sourcing and providing equipment for my wife over the past 6 months. Always responsive, and sensitive to our needs. I would not hesitate in using him again or recommending to the others.
Great experience, these guys really helped my Parents get back some independence! Wonderful customer experience with Kristy following through to make sure my parents were happy with their bed and lift chairs. Robert delivered both the bed and the chairs and was great at explaining how to use them. Thank you so much Kristy, Rhys and the team.
Great range of wheely walkers, electric lift chairs, wheelchairs and other products. But more than the products, the service here is exceptional. Jayden is very kind, friendly, patient, knowledgeable and helpful. He knew more than the OT that we had consulted beforehand in fact.
Top business. Quick, helpful and very caring.
Visited the store today to buy a mobility scooter for my Mum. We were met by a lovely young man who couldn't have been more helpful. Quick and exceptional service.
Service was quick and excellent.
Mobility Zone 

is a family owned and operated Healthcare Equipment and Service provider. Since our first day in business, we have been offering our customers the best selection of products at unbeatable prices. Our team of knowledgeable, trustworthy staff have over 15 years of combined experience within the industry and are always happy to assist with any enquiries in-store, over the phone or via email. We strive to create an atmosphere of trust and transparency, so that our customers can feel comfortable and confident when making their mobility purchases. As a family-owned business we have the flexibility to adapt to our client's needs with free in-home demonstrations, delivery and our own service technician available onsite. Come visit our family in our Ormiston or Beaudesert today!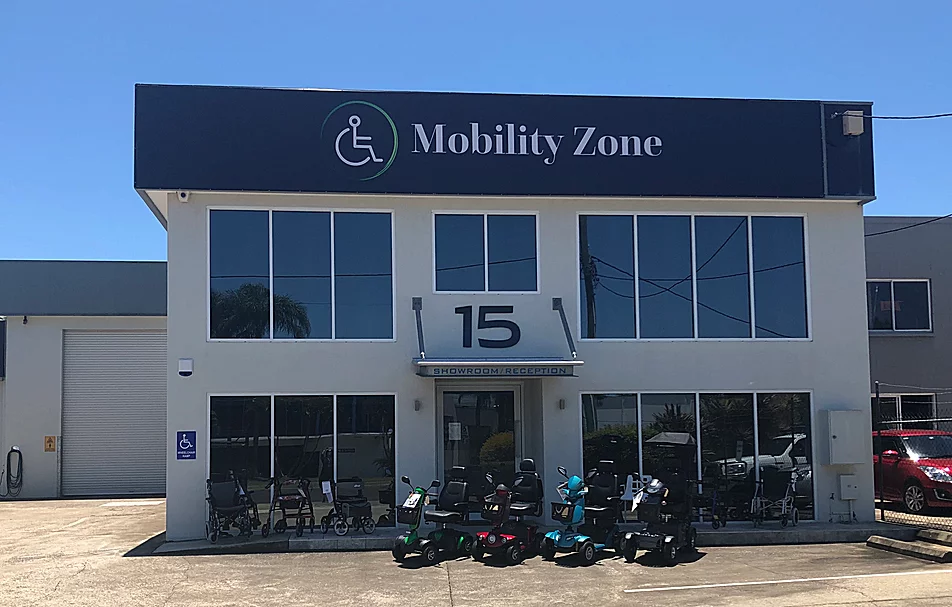 Free In-Home Demonstration
Mobility Zone offers FREE in-home demonstrations on selected products. Not sure if a product will suit you? Unable to visit a store? Give us a call and let us come to you.